2 DAY – Rupes Certified D-A Specialist Course
Topics
Random Orbital Polishing
Level
intermediate
Duration
09:00 - 16:00 Each Day
Country

Get Certified on the Rupes Bigfoot Dual Action Systems

PLUS Actual Machine time. 8hours+ on test bonnets and real vehicles to give you the real-world experience of the Rupes Bigfoot System.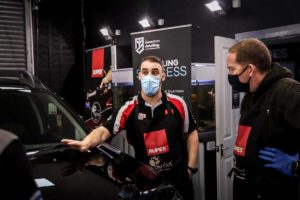 The course is for a detailing Enthusiast or Professional looking to understand the RUPES USA, Inc. Bigfoot System.
Theory presentation, test panel work, plus vehicle machine polishing will give you a real-world understanding of the Rupes Bigfoot System and provide many hours of hands-on work time. Our courses are not just speaking in front of a car or boredom by PowerPoint! Our classes are as hands-on, informative, and authentic as possible scenarios for you to learn and grow your skills. This course is designed for those new to the RUPES S.p.A. system, looking to understand their tools or those who have never lifted a machine polisher before.
Join us at our Bigfoot Car Detailing Centre in Elgin, Scotland, for the next course.
DATES:
Thursday 1st & Friday 2nd December
Timings: 0900 - 1600 each day
Lunch, all the tools and materials are provided.
FREE RUPES Polo ShirtCourse
Costs £525.00.
COVID-19
Hand sanitiser is available.
This course will suit you if you;
**Have machine polishing experience but want to understand the Rupes Dual Action System and gain real-world supervised use on the system to hone the craft.**A beginner who has never even lifted a machine polisher will also feel at home on this 2-day course.>>Basic Course Outline over two days<<
*What is defect removal
*Who are Rupes
*What is a Dual Action Machine Polisher
*Break down of the Rupes System its techniques, polishes and pads.
*Rotary and Direct Drive Familiarisation Session (The Course focuses on the Dual Action Machines - LHR15 + LHR75 + iBrid)
*Test Bonnet Polishing sessions (Many hours under your belt)
*How to survey a vehicle
*tips on how to minimise and eliminate hazards when machine polishing
*Car polishing sessions to give real-world experience and training
*Tips on how to reduce and eliminate risks when machine polishing
*Individual 1 on one time with your instructor and group sessions.
*Frequent Questions and Answer session
Course Completion Certificate provided.

Registration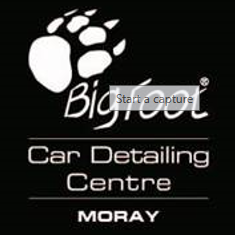 United Kingdom
Trainer: Alan Medcraf IDA CD-SV, RIT
5 Chanonry Spur, Elgin, UK
December 1, 2022 - December 2, 2022
5 Chanonry Spur, Elgin, UK